------------------------------------------------------------------------------------------------------------------------------------------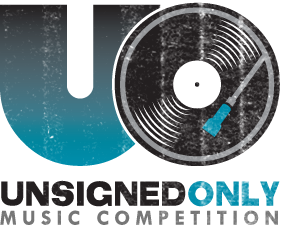 2020 UNSIGNED ONLY MUSIC COMPETITION
The Grand Prize Winner will be awarded $20,000 (US) in cash (plus additional prizes) and one-on-one mentoring by an elite group of record company executives. First Place and Second Place winners will also be selected in each category and will be awarded prizes. The First Place winner in the Screen Shot category will also be mentored by a group of music execs who place songs in film, tv, ads, and video games. All prizes are listed on the Prize page. Winners for the 2020 competition will be announced by early September, 2020.
Due to popular demand, Unsigned Only is expanding the competition to include five new categories to enter: Blues, Instrumental, Jazz, Latin and World Music. This will make Unsigned Only accessible to more artists (including bands, duos, solo artists, etc).
Now with a "BLUES" Category! -Unsigned Only is now accepting entries for the 2020 competition.
Information on how to enter can be found at www.unsignedonly.com.
-----------------------------------------------------------------------------------------------------------------------------------------------------
Tune in to our local Internet Blues Radio Station: